I have just finished my first XPages application. Hmm, I know it's too late. I am not guilty, I waited to become ready :)
My first XPages application is a web-based newsletter subscription module. I am not happy with my blog's visitor stats. It appears that Lotus pro's in Turkey do not like RSS reading. Many prefer E-mail newsletters. I did a small module to exercise what I learned in workshops. It's on beta right now. Some friends registered and I am still testing newsletter module.
Here are the hottest screen shot, just leaked from Developi Labs :)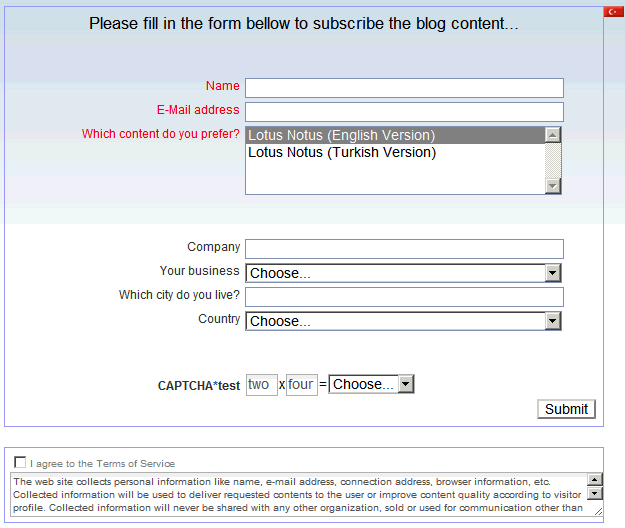 It seems ugly. I didn't deal with its design much. I want to share my fresh impressions with XPages in the next post...