Beginning with Lotus Notes 8 version, the new document selection method is very annoying for many users. As you 'noticed', we cannot select documents by 'checking' them anymore. I didn't notice before but
a nice tip published in Lotus Notes 8.x Tips blog
suggests how to bring back old-fashioned selection mark.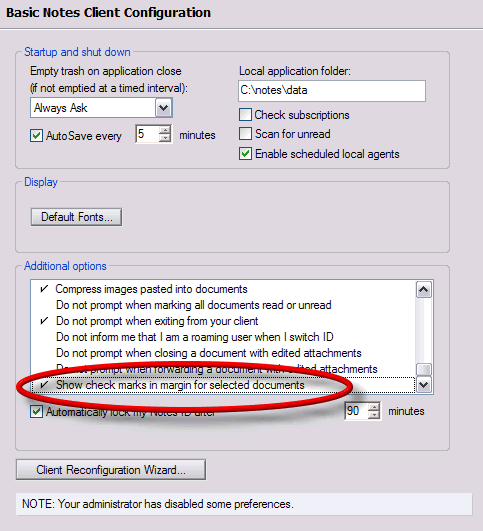 'Basic Client Configuration' under preferences, has an option, 'Show check marks in margin for selected documents'. If you check this, you may select documents as in the following image.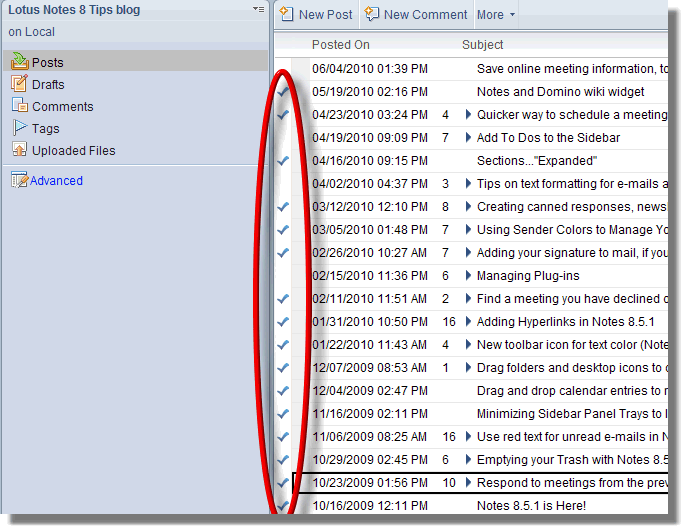 I can say that it seems ugly in the mail database. If you don't want to use that feature, I would mention an additional trick here.
You know, each composite application including mail database has an additional basic interface. If you press CRTL + ALT buttons while openning an application in your standard client, the database will be opened under '
Basic Interface
' instead of '
Composite Mode
'.