December 23 2010 Thursday
As you noticed,
Turkish Lotus User Group
is organizing the first annual conference in Istanbul on
17.03.2011
.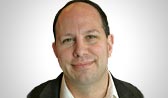 As you guess,
Ed Brill
will be the keynote speaker for the conference!
Once again,
Ed Brill
indicated how he cares about Lotus Community with his sincere approach to our invitation. Turkish LUG will be excited about his participation.
If you don't know who he is, it means that you are not reading blogs and following Lotus community :) Here is a very short wrap-up from
his site
...
Ed Brill is Director, Product Management, IBM Lotus software. In this position, Brill and his team are responsible for the product and market strategy for Lotus Notes, Lotus iNotes, and Lotus Domino, market-leading collaborative software, LotusLive Notes, Alloy by IBM and SAP, and other related Lotus-branded software solutions. Brill's focus is on growing and continuing IBM's success in messaging and collaboration software, through working with customers, business partners, and IBM sales, marketing, and product development organizations. Ed's responsibilities in this role have included the market launches of Lotus Notes/Domino 8.5 and 8.5.1, the introduction of Alloy, the release of Lotus Symphony 1.3, and plans/development for LotusLive Notes, an IBM cloud offering for messaging and collaboration.
Meanwhile, we confirmed the second speaker and I will announce him on my next post :) Still working on the third and the fourth and the fifth, etc. Hard to decide among dozens of valuable people in Lotus Community :)
Just to remind,
Submissions for Session Abstracts
are still open. Submission form can be downloaded from
here
... Don't forget that
the deadline is 21.01.2011
. There are some minor details on my previous
blog.
To know what's going on, just follow us...