Long time passed since the last entry. I had an excuse: I was dealing with my master thesis. After completing final draft, I am waiting for supervisor approval before my defense. I'll share the details later. It wasn't good enough for me, but it thought me a lot :)
Anyway, I wanted to blog about my new gadget. I bought an E-book reader (Reeder) this month as a late birthday present from my lovely wife...
It was always a great problem to read hundreds of pages from my PDF archive. There are several reasons; at first, I don't like to read from computer screen. Sitting on a chair is not comfortable and too many distraction keeps me away from concentration. Second, laptop is a pseudo mobile device. Its battery is not long enough to use it everywhere, and it's big :)
I was looking for a better solution. I tried cellular phone but its shiny little screen is not useful as well. Battery life is also an issue... I were seeing some readers around. But they were in grey-market without corporate presence.
Then I saw
Reeder
. This device is a Turkish clone of
Necvox ES600
and produced by Qisda (formerly BenQ). It has cool features like Wi-Fi, touch screen and embedded dictionary. The only problem is its price. Compared to US-based alternatives, it's not cheap with near 400 USD of formal price. (Thanks to their twitter campaign, I had a great discount though :))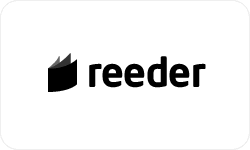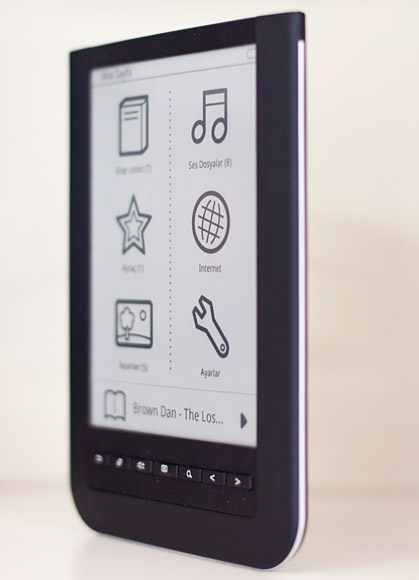 So far, I am happy with the device. I have read some whitepapers about Domino near the beach! It's true! Thanks to E-Ink technology, you can read even under the sun light :)
There is one little problem, My wife loved it very much. Now I'll need a second one because she is planning to read lots of books from my reader :)))
By the way, Uygar Saral, who is also graduated from my university, has brought this product into Turkish market. His social media strategy should teach important lessons about how to sell technological gadgets in niche markets. The company has a very active Facebook page and a Twitter account which justified my decision to buy Reeder.