December 30 2010 Thursday
Turkish Lotus User Group is organizing the first annual conference in Istanbul on
17.03.2011
.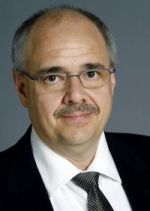 After Ed Brill,
Uffe Sorensen
has confirmed his participation for the "Roadmap" session.
Uffe is going to present "Future of Lotus Software" session for the conference. I don't know if you had any chance to attend his presentations, but he is a wonderful speaker with his deep experience and warm style.
Here is a very short wrap-up of his bio
...
Uffe Sorensen is currently responsible for the Lotus Messaging & Collaboration business unit in Northeast Europe, Middle-East and Central/South Africa. Uffe has held various management positions in the IBM Software Group since it's inception, and joined the Lotus organization in 1996 after IBM's acquisition of Lotus Development Corporation. Uffe served as the Chief Technology Officer for Lotus software in the European (EMEA) organization and, subsequently, Uffe lead the Technical Sales organization for the Workplace, Portal and Collaboration division within the region. Uffe now leads the Messaging & Collaboration business and IBM's Open Source and Linux activities for Software Group.

Uffe's product responsibilities cover Lotus Notes & Domino for e-mail, calendaring and collaborative applications, Lotus Sametime for all aspects of real-time unified communication & collaboration, Lotus Quickr and a strong interest in Lotus Connections as enterprise social software for leveraging content and people.
Meanwhile, we are close to announce a third speaker and our key sponsor. Thanks to
Paul Mooney
and his team, conference homepage will be ready next week. The team is working hard and getting assistance from many people :)
Just to remind again,
Submissions for Session Abstracts
are still open. Submission form can be downloaded from
here
... Don't forget that
the deadline is 21.01.2011
. There are some minor details on my previous
blog.
Interested in sponsoring this event? Please contact us "conf2011 (at) lotusturkiye.org".
To know what's going on, just follow us...